By any measure, 2013 has been a dynamic year for health-system pharmacy. Continuing fallout from the sterile compounding debacle, the approval of at least two breakthrough drugs for blood cancers and a call for better preparedness plans for responding to catastrophic medication errors were just a few of the noteworthy events covered in
Pharmacy Practice News
. What follows are highlights from our coverage, culled from each issue.
Fungal Meningitis Deaths Trigger a Salvo From NABP
By mid-December 2012, the tragic scope of the fungal meningitis outbreak tied to tainted steroids from the New England Compounding Center (NECC) was in stark evidence: More than 650 individuals had been sickened in 19 states and nearly 40 patients had died. In response, inspectors from the National Association of Boards of Pharmacy (NABP) and state pharmacy boards descended on six compounding pharmacies in four states as part of a broad effort to bolster the safety of customized medicines being shipped across state lines—efforts that continued well into 2013. The dual inspections were part of the NABP's contractual agreement with the Iowa State Board of Pharmacy to strengthen surveillance of compounding pharmacies licensed by Iowa but located outside its borders.

"We're moving full-bore ahead," said Carmen Catizone, MS, RPh, DPh, NABP's executive director, who summarized the preliminary findings of the inspections in an exclusive interview with
PPN.
Four of the six compounders were found to distribute non–patient-specific, preservative-free sterile injectables, which can be in violation of "traditional" compounding—that is, the preparation of medications prescribed in small quantities for specific individuals. Two of the pharmacies were producing large quantities of such drugs and shipping them across state lines, Dr. Catizone reported.
Asked who should be held accountable for the NECC violations that led to the nearly nationwide fungal meningitis outbreak, Dr. Catizone said that although it is easy to point fingers, "every single one of us was responsible for this tragedy. The regulatory system broke down, the pharmacy compounding system broke down, [and] the collaboration between FDA and the states broke down." And he did not leave health-system pharmacy unscathed: Because facilities that purchased the steroids from NECC failed to exercise sufficient due diligence in vetting the vendor for safe manufacturing practices, "those transactions [also] broke down."
Health Systems Get Failing Grade On Medication Safety
Health systems scored a failing grade on key measures of medication safety preparedness, according to a Medication Self-Assessment Survey issued by the Institute for Safe Medication Practices (ISMP). Overall, respondents achieved an average score of only 64% on questions designed to assess whether practitioners receive sufficient orientation on medication use, undergo baseline and annual competency evaluation of knowledge and skills related to safe medication practices, and receive ongoing education on medication error prevention and the safe use of high-alert drugs, according to the survey results, which were reported first by PPN.
Certain survey items yielded particularly low scores: In 34% of the respondents' hospitals, new staff pharmacists undergoing orientation are not assigned to spend time in patient care units becoming familiar with drug-prescribing practices, unit stock storage conditions, medication administration procedures and patient education programs. Additionally, nearly 72% of respondents noted that newly hired nurses do not spend time in the pharmacy or with clinical pharmacists during orientation.
Kyle Hultgren, PharmD, the managing director of the Center for Medication Safety Advancement at Purdue University, in West Lafayette, Ind., said these medication safety shortcomings can be addressed by establishing drug safety standards for all members of the care team. However, he stressed that those standards should not be created solely through a "top-down" approach. "It really should be a collaborative approach across the board," Dr. Hultgren said.
A Breakthrough for Acute Promyelocytic Leukemia
A chemotherapy-free regimen consisting of all-
trans
-retinoic acid (ATRA) and arsenic trioxide (ATO) should be considered the new standard of care for patients with non–high-risk, acute promyelocytic leukemia (APL), according to results of a study by researchers from Italy and Germany.
Event-free survival at two years—the primary end point of the study—was 97.1% in patients treated with the ATRA/ATO chemotherapy-free regimen versus 85.6% in patients treated with ATRA plus chemotherapy (
P
=0.02). Overall survival for the two groups was 98.7% and 91.1%, respectively (
P
=0.02). Grade 3/4 thrombocytopenias occurring for more than 15 days was more frequent in the chemotherapy arm (69% vs. 45%;
P
≤0.0001), the investigators reported.
Although the data was presented in December 2012 at the annual meeting of the American Society of Hematology, many oncology pharmacists first began fielding questions about the regimen in 2013, according to Cindy L. O'Bryant, PharmD, BCOP, an associate professor at the University of Colorado Skaggs School of Pharmacy, in Denver. Dr. O'Bryant said she stressed to her own colleagues that the new regimen "minimizes the long-term toxicities associated with anthracyclines. This is important in a cancer where cure rates are reaching 80%." She noted, however, that the chemotherapy-free treatment is not without risks. "Concurrent medications will need to be screened to minimize QTc prolongation. More frequent monitoring of electrolytes, blood glucose, coagulation and hematologic toxicities also will need to be performed."
Resistant Superbugs 'A Public Health Crisis'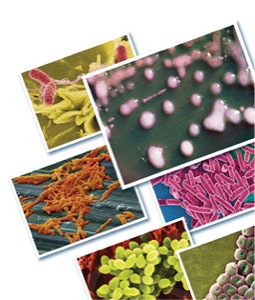 A report in the March issue of
Infection Control and Hospital Epidemiology
(2013;34:259-268) found that the proportion of
Klebsiella pneumoniae
cases resistant to carbapenems increased from 0.1% in 2001 to 4.5% in 2010. The findings triggered alarm in the infectious disease (ID) community, which only intensified when the Centers for Disease Control and Prevention (CDC) issued its own report on rising rates of carbapenem-resistant enterobacteriaceae (CRE). According to the report, in the past decade, hospitals have seen a fourfold increase in CRE, with most of that increase attributable to
Klebsiella
species (
MMWR
2013;62:1-6).
Robert Rapp, PharmD, a professor of pharmacy and surgery emeritus at the University of Kentucky Medical Center, in Lexington, said these findings should be keeping ID pharmacists up at night. In the past, he noted,
K. pneumoniae
typically had been treated with cephalosporins or carbapenem antibiotics, but the bacteria are becoming increasingly resistant to those medications. Because alternative drugs such as colistin, polymyxin B and tigecycline are not always effective alone, they have to be used in combination. "But there's no real, solid data on the drugs of choice," Dr. Rapp said. Thus, medical staff "are just kind of flying by the seat of their pants."
With no new antibiotics in the pipeline, "we really have a problem," he stressed. "If you come down with one of these superbug infections, your chances of dying are high—probably 40% to 50%," a figure echoed in the March CDC report. "Make no mistake," said Dr. Rapp, "this is a public health crisis."
FDA Inspections Take Toll On Compounders
As the fallout from the NECC crisis deepened, a barrage of continuing inspections by the FDA and state pharmacy boards uncovered numerous safety violations at compounding pharmacies that supply hospitals and practitioners across the country with batch quantities of customized sterile solutions.
Most of the investigators' on-site re-ports focused on incidents of failure to maintain optimal-quality conditions and procedures for safe sterile compounding, a reflection of lax adherence to standards set forth by U.S. Pharmacopeia (USP) Chapter <797>. But some inspections also uncovered evidence of product contamination, and several cases led to large-scale product recalls. On May 8, for example, the FDA announced concerns about a lack of sterility for drugs manufactured and distributed by The Compounding Shop of St. Petersburg, Fla., following inspections of the company's manufacturing facilities. The FDA requested that the company withdraw all of its sterile products from the market, and that any existing products not be administered to patients.
The inspection reports and recalls raised apprehension levels among hospitals that rely on outsourcers to fill at least part of their sterile compounding needs. "There is a legitimate heightened concern out there," said Kasey Thompson, PharmD, the vice president of policy, planning and communications at the American Society of Health-System Pharmacists (ASHP). "We could say that as the months have passed, perhaps it has gotten worse."
Allen Vaida, PharmD, the executive vice president of the ISMP, agreed that the NECC crisis was making outsourcing a scary proposition. "We've been hearing ... that many hospital administrators are telling their directors of pharmacy, 'No more outsourcing. We're scared of this. We want you to do it all in-house.' But many of these pharmacies may not be equipped to do it."
In Canada, Echoes Of NECC Debacle?
More than 1,200 oncology patients in five Canadian hospitals received diluted doses of gemcitabine and cyclophosphamide for a year or longer because labels on bags of premixed IV drug solutions prepared by an outsource compounding pharmacy did not make clear that the bags were intended for single individuals only, investigators reported.
Although the clinical effect on patients who received the lower doses of chemotherapy remained unclear, the disclosures triggered a storm of controversy in Canada—and raised concerns that U.S. hospitals are vulnerable to similar mishaps.
Michael R. Cohen, RPh, MS, ScD, the president of the ISMP, said the Canadian underdosing issue highlighted the need for more rigorous universal standards for preparing, labeling and administering chemotherapy and other high-alert drugs. He noted that even in U.S. hospitals, there is "an inconsistency in the way we make things in IV admixture areas" that "can lead to serious errors."
Billion-Dollar Savings Projected From Biosimilars
National drug spending could be cut by $250 billion between 2014 and 2024 if only 11 biosimilar versions of current best-selling biologics are approved during those 10 years, Express Scripts forecasted (
www.lab.express-scripts.com
). The company's vice president of research and analysis, Sharon Frazee, said the projection is based on an "uber-conservative" model and suggested the savings could even be higher. "There are 92 patent expiries coming up; we only included the 11 that we believe are certainly going to have competitor biosimilars come to market," Ms. Frazee said at the Express Scripts Outcomes Symposium in Orlando, Fla.
Despite the billion-dollar savings projections, one pharmaceutical analyst struck a note of caution. "These [biosimilars] aren't [easily manufactured] generic substitutes," stressed Helen Sherman, PharmD, the vice president of clinical pharmacy consulting at Solid Benefit Guidance. "They will be a brand. But, in any case, despite all the press about biosimilars, I haven't heard of one solid example indicating that there is a biosimilar coming out anytime soon."
Pharmacists Feeling Pain Over Harsh AMA Resolution
A bluntly worded American Medical Association (AMA) resolution that was intended to curb a barrage of retail pharmacy phone calls to physicians requesting additional information about pain medication prescriptions triggered a backlash from pharmacists, some of whom objected to the resolution's sharp tone as a departure from the mostly collegial relationships that exist between the two professions.
The AMA resolution stated that the group "deem[s] inappropriate inquiries from pharmacies to verify the medical rationale behind prescriptions, diagnoses and treatment plans to be an interference with the practice of medicine and unwarranted." It also threatened that if the issue were not resolved, the AMA would "advocate for legislative and regulatory solutions to prohibit pharmacies and pharmacists from denying medically necessary and legitimate therapeutic treatments to patients."
Kasey Thompson, PharmD, the vice president of Policy, Planning and Communications for the ASHP, said the AMA resolution did not "really reflect the state of collaboration that exists today. If you talk with a vast majority of ASHP's 42,000 members, you'll hear story after story about how they work in an interdisciplinary team in the care of patients. It's the health care delivery system of the 21st century; there's more collaboration, not less, going on."
'Unthinkable' Errors And Preparedness
Does your health system have a plan for responding to catastrophic medication errors that could trigger negative media coverage and lawsuits, in addition to the tragic consequences for patients? Put another way, are the nation's hospital prepared for the "unthinkable," as several speakers asked during a session on crisis management at the ASHP 2013 Summer Meeting.
"Many health care systems think they have a crisis plan, but they don't," said Frank Federico, RPh, the executive director at the Institute for Healthcare Improvement (IHI), in Cambridge, Mass. "Often it's only in someone's head. It's not written, not practiced, not tested."
"A plan must describe a well-defined process you can rely on in times of extraordinary stress," added Elizabeth Ennis, MD, the chief medical officer of Baptist Health System, in Birmingham, Ala. "Without one, you decrease your ability to assess the crisis, intervene and resolve it."
Tips for boosting a hospital's preparedness included having a standing crisis management team on hand at all times, led by the organization's chief executive, with each member given clear areas of responsibility. Ideally, the team also should include the hospital's chief medical officer, chief nursing officer, chief public relations officer, legal counsel, a medical ethicist, a patient representative and a pastoral care counselor, according to a white paper on the topic authored by Dr. Federico (bit.ly/14VRdVL).
Joblessness Crisis For Pharm Grads?
By 2018, 20% of new pharmacy graduates will enter a job market that has no positions for them, according to Daniel L. Brown, PharmD, a professor of pharmacy practice at the Lloyd L. Gregory School of Pharmacy, in West Palm Beach, Fla.
In a commentary in the
American Journal of Pharmaceutical Education
(
AJPE
2013;77:90; doi: 10.5688/ajpe77590), Dr. Brown wrote that the number of new PharmD graduates is expected to reach about 15,000 annually by 2018 (compared with 7,000 in 2001). However, the job market is not keeping pace, and by his estimate will accommodate only about 10,000 to 12,000 new pharmacists per year. Hence, by 2018, 3,000 graduates (20%) per year will not be able to find employment in their field. "I don't believe there currently is a need for more pharmacists," Dr. Brown told
PPN. "
The pipeline we've already got is more than enough."
However, not all educators agreed with Dr. Brown's bleak jobs forecast. In a commentary in the same issue of
AJPE
, Katherine Knapp, PhD, and Jon C. Schommer, PhD, asserted that "projections, even when based on the most solid evidence available, are not inescapable outcomes." They outlined six scenarios under which Dr. Brown's "looming joblessness" might not happen, including rising demand for all health care services as the economy improves, and increasing retirement in the large cohort of pharmacists trained in the 1970s.
Ibrutinib on Track
By mid-November, all signs were pointing to the imminent FDA approval of ibrutinib, a once-daily oral Bruton tyrosine kinase (Btk) inhibitor with impressive efficacy in the treatment of chronic lymphocytic leukemia (CLL) and mantle cell lymphoma (MCL). (At press time, the FDA approved the drug for use in patients with MCL who have received at least one prior therapy. Pharmacyclics, Inc., will market the drug as Imbruvica.)
The submission came on the heels of findings published in
The New England Journal of Medicine
showing a 71% clinical response rate in patients with difficult-to-treat CLL (2013;369:32-42). Some of the more common, manageable adverse effects (AEs) included grade 1/2 diarrhea (47%), grade 1/2 fatigue (28%) and grade 1/2 upper respiratory tract infections (33%). More severe AEs included pneumonia (12%), neutropenia (15%) and hypertension (5%). Six patients (7%) had to drop out of the 85-patient study due to AEs, the investigators reported.
The results elicited nearly unanimous enthusiasm from the hematology/oncology community, including Nicole Lamanna, MD, an associate clinical professor of medicine in the Hematology/Oncology Division at Columbia University Medical Center, in New York City. The emergence of ibrutinib "is a huge kudos for the field," said Dr. Lamanna, who was not involved in research on the drug. "There is little doubt in most of our minds that ibrutinib will be used … as first-line therapy for CLL, with the potential of sparing some patients a number of treatments that otherwise might be too toxic."
http://www.pharmacypracticenews.com/ViewArticle.aspx?d=In%2BBrief&d_id=61&i=December+2013&i_id=1022&a_id=24571